Clean-Flush® Aircraft Toilet Externally Serviced Toilet Systems
Externally Serviced Toilet System Models
Externally-serviced models offered by Aircraft Technologies include two models with a unique design that sets these systems apart from others on the market. Made of tough molded plastic and composite materials for maximum strength-to-weight ratio, these Series 90 systems are easy to install and service, and economical to maintain.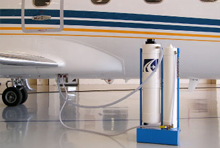 Lightweight & Portable
A lightweight, portable, self-contained service cart featuring the necessary components to service the Series 90 toilets is available.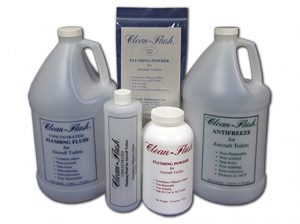 Neutralize Odors
Conventional (re-circulating) aircraft toilets do not effectively control offensive odors. Attempting to mask such odors with perfume-like chemicals succeeds only in leaving an unpleasant after-odor. Clean-Flush is the best deodorizing product available.